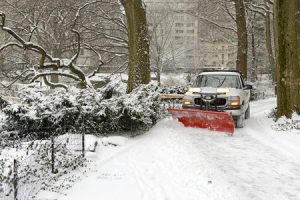 We know winter can be tough for many people. It can be difficult to get out and clear your driveway of a heavy snowfall, especially if you work long hours or you're older and don't have the ability to get the job done. This is where Templin Concrete Construction comes in! We specialize in snow plowing and snow removal for your convenience.
Here are Some Benefits to Hiring us!
We come by to keep your driveway clear when you need it. When there is a snowfall, we have to be out plowing driveways for all of our customers, so that they don't get stuck in their driveway and can't get to work or the store.
Here are some major benefits:
You won't have to worry about being late to work
We keep your driveway clear, so you can get in and out
Don't have to exert your own energy
We work to protect your driveway while removing snow and ice
Concrete Driveway Protection
We specialize in concrete driveways, so we know how to take care of them. If you have a concrete driveway, and you're worried about damage to your driveway from snow plowing services and snow removal, we are the right business to hire! We have the experience and expertise in protecting concrete driveways while snow plowing.
Templin Concrete Construction
Templin Concrete Construction is a concrete contractor and a family-owned business located in east central Minnesota. We have over 10 years of experience doing concrete work on new homes and older homes.
We specialize in installing and refinishing concrete garage floors, driveways, countertops, and sidewalks, as well as concrete repairs for any cracks or damages. We will work with you to get your project done in time and on budget. We work tirelessly in the winter to snowplow and remove snow and ice for residents who cannot make it outside to clear their driveway. Let us do the hard work for you!
Contact Templin Concrete Construction at 612-388-1945 today!