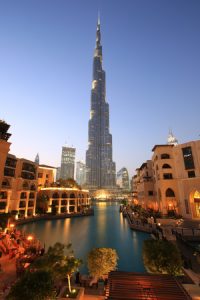 Concrete in architecture has been used for so many years throughout history. As technology advances, concrete structures become more and more unique and creative. Here are some of the heaviest structures in the world made from concrete.
Burj Khalifa, Dubai, UAE – this insanely tall building consists of 238,747,095.768 pounds of concrete and is over 2,000 ft. This amazing structure was designed by Adrian Smith.
The dome of the Pantheon, Rome – this ancient structure consists of 9,997,964 pounds of concrete and the height to the oculus and the diameter of the circle is 43 meters or 142 ft.
The Pentagon, Washington DC – this is the HQ of the US Department of Defense. It is a concrete fortress that consists of 1,764,507,448.36 pounds of concrete. It was designed by George Bergstrom.
Petronas Twin Towers, Kuala Lumpar, Malaysia – these towers consist of 848,878,569.99 pounds of concrete. This used to be the world's tallest building at 1,483 ft high. It was designed by Cesar Pelli.
Concrete is used in everyday architecture and design. It has been used in buildings, dams, sidewalks, patios, etc. You can use concrete at your home as well with patios, sidewalks, and even driveways. Don't look at these incredible pieces of architecture and think you can't use concrete in your own home designs. With new techniques and technology, we can create some beautiful designs for your home.
Templin Concrete Construction
At Templin Concrete Construction, we specialize in all types of concrete construction, including tear out and replacement of concrete driveways, sidewalks, steps, patios, concrete countertops, all types of floors, and decorative concrete. Our concrete construction consists of concrete countertops, concrete driveways, and decorative concrete for sidewalks, patios, and walkways.
Contact Templin Concrete Construction at 612-388-1945 today for more information on how we can help you design your concrete project!