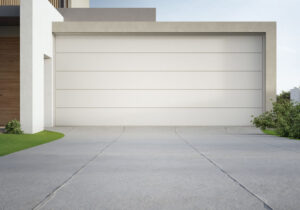 Many homeowners resort to asphalt for their driveways. Sure, asphalt driveways can be beneficial for many people, but sometimes the maintenance can be overwhelming and annoying year after year. At Templin Concrete Construction, we have been providing homeowners with concrete driveway services in East Central Minnesota for many years, and we believe that it is the best material for your driveway.
Benefits of a Concrete Driveway
Concrete is one of the most durable and long-lasting materials for a driveway. It has been used for many different applications throughout history. With a concrete driveway, you get to experience a longer life, which means you won't need any replacements any time soon. Concrete lasts longer than many other driveway materials.
Another incredible benefit are the design options and flexibility you have when choosing concrete. You can apply stamped concrete with different colors as well.
Maintenance is at a minimum, but that doesn't mean you should ignore any issues. If there are small cracks, you must address them immediately, and then your driveway will have a longer life. Another added benefit is the fact that the driveway with concrete will stay cooler in the summer.
Choose Templin Concrete for Your Driveway!
At Templin Concrete Construction, we can deliver concrete driveway services that include installation, repairs, replacement, and maintenance. We work closely with our customers to provide the best designing options for their liking. With add-ons, you'll be able to get the most durable concrete driveway for your home that will last you a lifetime.
If you're sick of maintaining your asphalt driveway each year, consider investing in a concrete driveway from us! Contact Templin Concrete Construction at 612-388-1945 today or visit us online for more information.